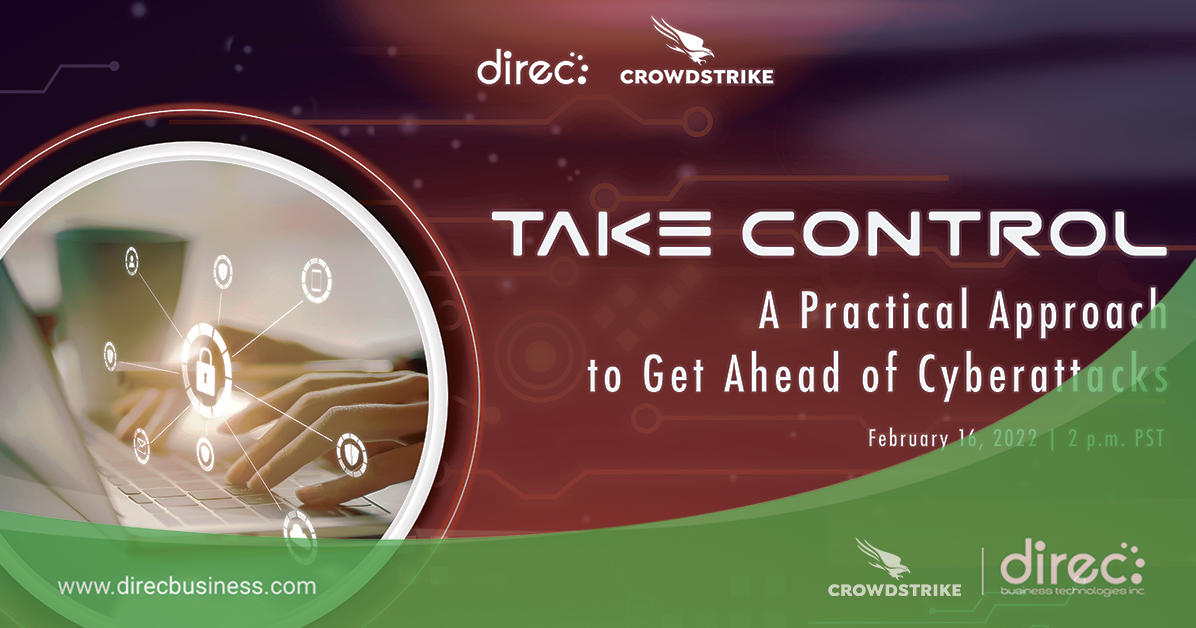 11 Feb

Take Control: A Practical Approach to get ahead of Cyberattacks

In this now digitized world, new threats have now emerged potentially compromising your business. Learn to protect yourself and your business from these threats in this event brought to you by Direc Business Technologies, INC in partnership with Crowdstrike security software.

This event will feature talks from thought leaders in cyber security and will give attendees the opportunity to ask themselves the right questions pertaining to the protection of their organization and its data from cyber threats and security breaches.

The discussion topics will be ranging from the possible hearts to look out for, whether or not their cyber security system is fit to fend off those threats, and how to kill complexity in your security stack. This event is completely FREE so if you want to learn more join us on this awesome and informative event and sign up!