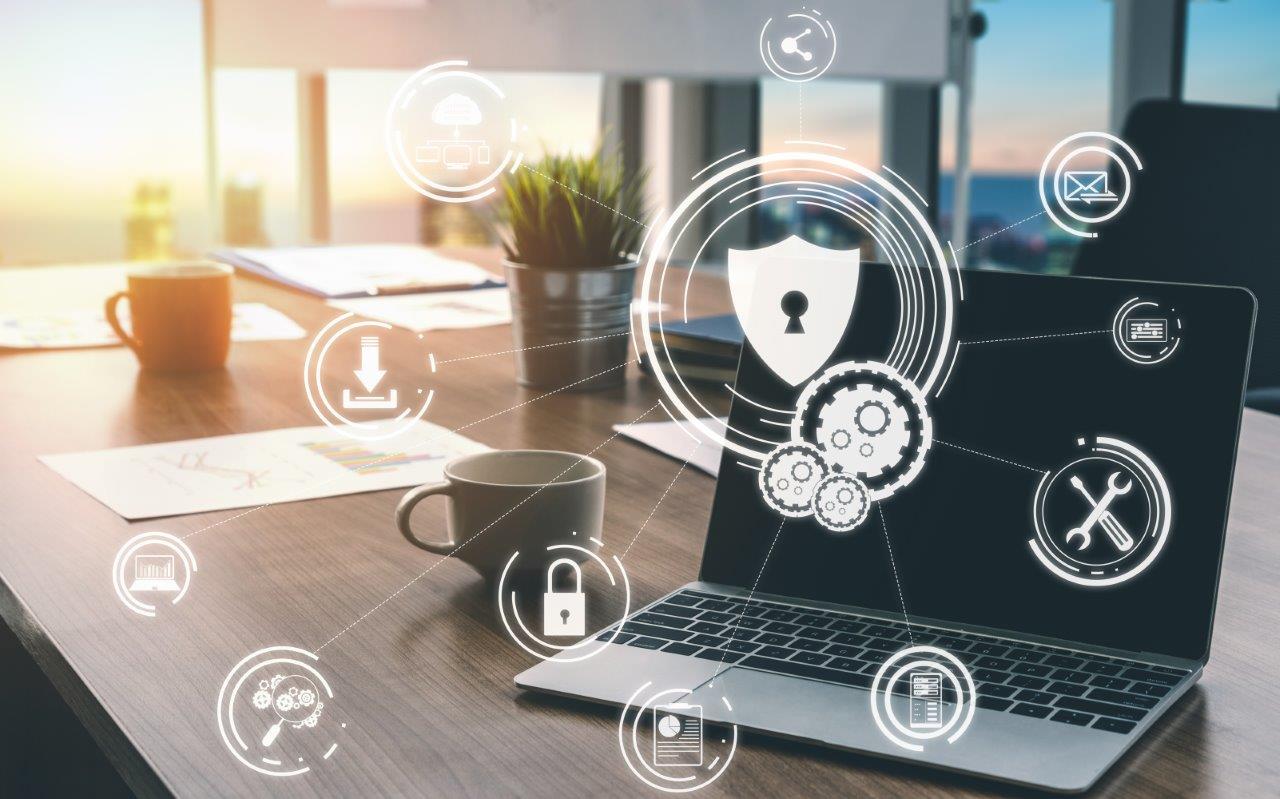 10 Jul

Improving Your Business's Cybersecurity during COVID-19

How can you improve your business's cybersecurity during COVID-19?
Train your employees in cybersecurity awareness
Have comprehensive antivirus protection
Invest in built-in security
Delegate risk management responsibilities
Adopt web filtering technology
As the status of global health becomes more and more vulnerable due to the COVID-19 virus, other aspects are also becoming more exposed to intangible attacks. This health security phenomenon has created deep-seating effects in almost every industry in the world. Affected industries may find it to be initially challenging coping with the demands of these changes — but it's important that they keep up. As businesses adapt to the new normal, there is also an increasing need for improving cybersecurity during COVID-19. Continue reading to learn more.
Train your employees in cybersecurity awareness
One of the simplest methods of improving the status of your business's cybersecurity is through onboarding and providing them with sufficient training regarding cybersecurity awareness. Engaging them in this kind of comprehensive program enables them to cultivate within themselves some of the best cybersecurity practices that they do in their own time.
It's on the responsibility of the business to come up with a plan to ensure every employee is armed with decision-making capabilities. The purpose of this is to ensure good judgment in determining whether an element they encounter in their operations or network, can be deemed a threat to the entire company as a whole. In the training process, employees who may not necessarily be aware of the ever-present threat presented by these kinds of attacks may raise their concerns and forward their inquiries.
As information breaches occur on a daily basis, cybersecurity awareness should become one of your main priorities especially for those transitioning to a work environment.
Have comprehensive antivirus protection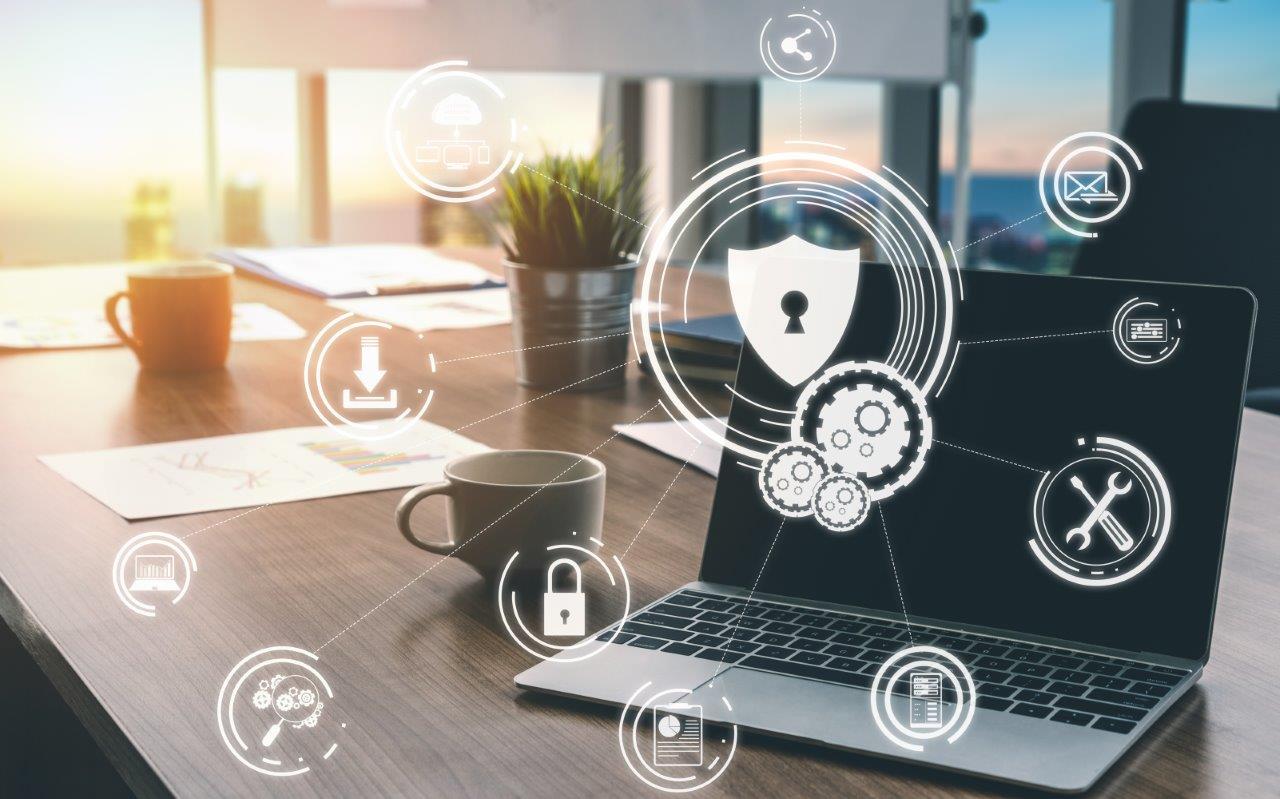 It need not be said, but your business would also need to have comprehensive antivirus protection that can arm your files and network against malware, adware, and other kinds of attacks.
Telling your employees to be careful with their internet activity needs to be complemented with something more effective. They may still become the target of malicious software and programs which can compromise their computers and potentially your business's entire network.
Direc Business's Sophos Intercept X is the best choice for your business because it offers robust endpoint protection that you won't find anywhere else. It's also able to provide preemptive solutions to counter imminent attacks on your network.
Invest in built-in security
The healthcare sector is undoubtedly one of the most inundated sectors during this COVID-19 pandemic. Companies in the healthcare sector also need to think about making their cybersecurity protections more stringent.
People who don't necessarily find the idea of physically visiting a hospital appealing have eventually resorted to remote care. For example, in lieu of face-to-face consultations, psychiatrists have resorted to conducting virtual meetings with their patients. An unsecured network can easily lead to the compromise of sensitive information that may be divulged by the patient.
To avoid this kind of situation from taking place, there needs to be an investment in devices with built-in security. Built-in security systems target weak spots and enable comprehensive protection.
Delegate risk management responsibilities
Every business should also consider putting in place a risk management plan to address cybersecurity threats. While everyone in a company has a role to play in countering these threats, not everyone should shoulder the burden of managing cybersecurity-related risks.
Delegation of responsibilities should take into consideration the right people in the company who are skilled enough and well-equipped to offer cybersecurity solutions. For example, a company may pour resources into their IT security team. Their technical know-how will definitely be useful when it comes to risk analysis.
Performing cybersecurity assessments also helps companies safeguard data, identify potential risks in their inventory, and subsequently determine how all of these may have security implications for the company.
Adopt web filtering technology
Misinformation during a time of a pandemic is something that businesses want to avoid. Without prudent use of online resources, untrusted news sources can easily proliferate among the public and will do more harm than good. The adoption of web-filtering technology is a good way of minimizing these incidents, or totally eliminating them from the equation.
Also dubbed as an "internet filter" or "content control software", web filtering technology prevents non-trusted websites from loading on browsers of users. This piece of technology examines the source and content of the site and performs the necessary actions to block them. This greatly helps in reducing cases of harmful misinformation which can compromise the way a company makes its decisions.
Key Takeaway
If you're a business owner, improving cybersecurity during COVID-19 should be one of your main priorities — apart from ensuring the safety of your employees and keeping your entire business afloat.
The vulnerability of the global situation also translates to vulnerabilities in cybersecurity processes. You can adopt methods like training your employees on cybersecurity awareness, delegating risk management-related tasks, or simply incorporating antivirus software in order to reduce your exposure to these types of attacks.