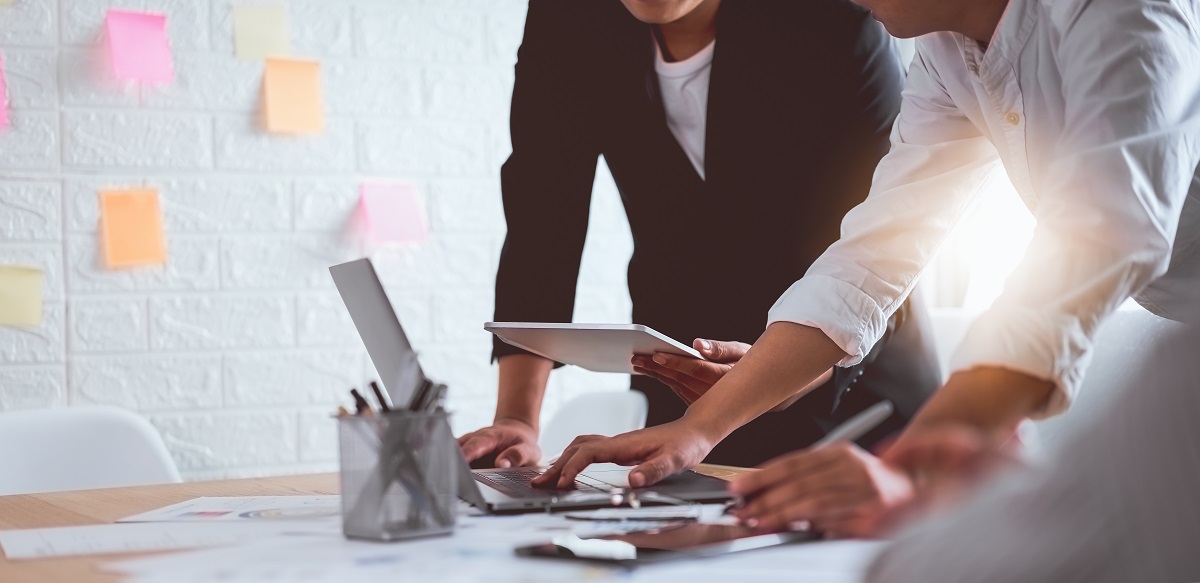 06 Jan

How to Choose a Business Management Software

How do you choose a business management software?
Know your company requirements
Find a reputable supplier
Identify your workflow
Examine bottlenecks
It goes without saying that managing and organizing is a challenging task. If you're involved in your business' management level, you understand that it's not just about increasing productivity. Other considerations should also make it easier for your employees to engage with everyone around them and optimize all systems available to them. At some point, you've even probably thought about how to choose a business management software for your company. Finding the right system that meets all of your business' needs and addresses the most pressing issues for your organization will no doubt help you achieve the goals mentioned above.
What is a business management software?
Simply defined, a business management software (BMS) is an all-around software that can feature multiple applications at one time. These applications are designed to make your business run seamlessly, increase productivity levels, improve customer service, boost sales, minimize errors, and scale your business towards automation. Before you invest in the right BMS, you should be able to find the right supplier, understand your business' requirements, identify bottlenecks, and the like. Read on to learn more.
Know Your Company Requirements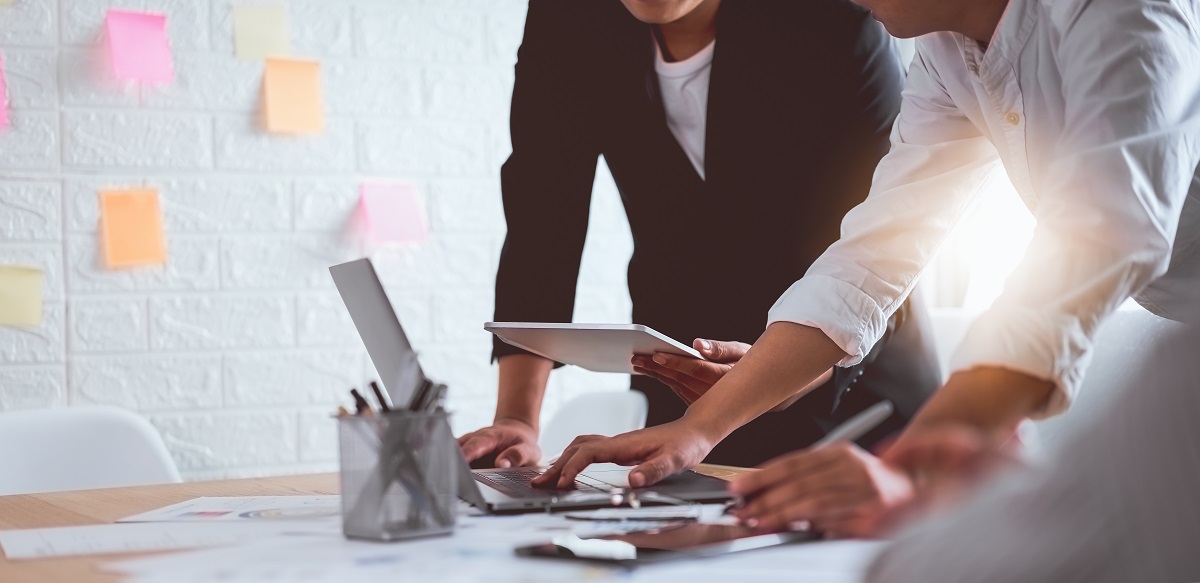 Choosing the most appropriate business management software starts with knowing your company's requirements. This is because finding the right tool all has to do with examining your current processes and how they relate to one another. Not all BMS may be appropriate for you. Alternatively, you may run the risk of investing in a system that doesn't have what you're looking for.
First of all, you have to understand what industry you belong to. Although there are a few key features that are similar to many industries, this may not be the same all throughout. Call center companies, for example, might not have the same needs compared to a logistics company, and vice versa. This is because BMSs may feature other modules such as manufacturing, order management, or warehouse management which may not really be related to your business' operations.
With that in mind, you should make it a point to clearly define the nature and scope of your organization. This allows you to narrow down your BMS options and work with a curated list of choices that can specifically address any issues in your business.
Find A Reputable Supplier
Once you've identified what kind of industry your business belongs to, you can now move on to the meat of the task — that is, finding a reputable supplier or vendor to work with. With a reliable supplier, you can guarantee that they have the necessary expertise and skills to support your company during the implementation process of the business management software. More than that, they also make sure that whatever program you choose is the right fit for your business.
A good vendor also ensures that not only your management processes are in line with the new system, but also your company as a whole. This allows you to gauge the learning curve that may occur among your employees. When you have this information available thanks to your vendor, you can make adjustments to the way the system is streamlined and made more efficient for the human resource.
Identify Your Workflow
Another tip in choosing an effective BMS is to identify your organization's current workflow on a daily basis. Understand the many processes, activities, and operations that take place during a normal business day. Are they always completed? Are you able to manage data storage properly? Are your employees able to achieve tasks in the most ideal way possible?
Understanding the workflow helps you be in the know about issues that are present in your company. When you have this knowledge, you're able to make the better choice in the type of software that you use. You'd also be able to address issues beyond repetitive or administrative operations — instead, your BMS can find solutions for issues, even on a case-to-case or project-based basis.
Examine Bottlenecks
Problems are inevitable for any organization. In fact, the key may not necessarily be to eliminate these problems altogether but to make sure that they don't happen as frequently as they do, based on a set of standards defined by your company. The goal of any good business management software therefore is to provide solutions for these problems or to free up any bottlenecks that are experienced in your organization.
A BMS can mitigate several problems, such as performance monitoring for example, but it can also help solve issues in data management, visibility, consistency, redundancies, poor customer service, and a range of other business-specific issues.
If you don't have any existing management software in place, the best way to find out existing bottlenecks is to communicate to every department present in your business. They can help shed light on issues that may not necessarily come across your radar. You could also boost your sales and marketing efforts by getting feedback from your customers. Use all your gathered information to determine just how well a BMS might help you effectively limit any instances that can negatively affect aspects of your business.
Key Takeaway
Understanding how to choose a business management software is the key for you to make good decisions for your company. Sure, you may have invested in the most expensive and comprehensive software in the market. But if it still does not cater to the most pressing concerns of your business, then you'll need to rethink your considerations.
Fortunately, this is made possible by conducting assessments on current business practices, building relationships with a trusted vendor, mapping out your daily workflows, and examining your current bottlenecks.
In need of a BMS? Direc Business' software might be of help. Click here to learn more about our products and services. You can also get in touch with us here for more information!